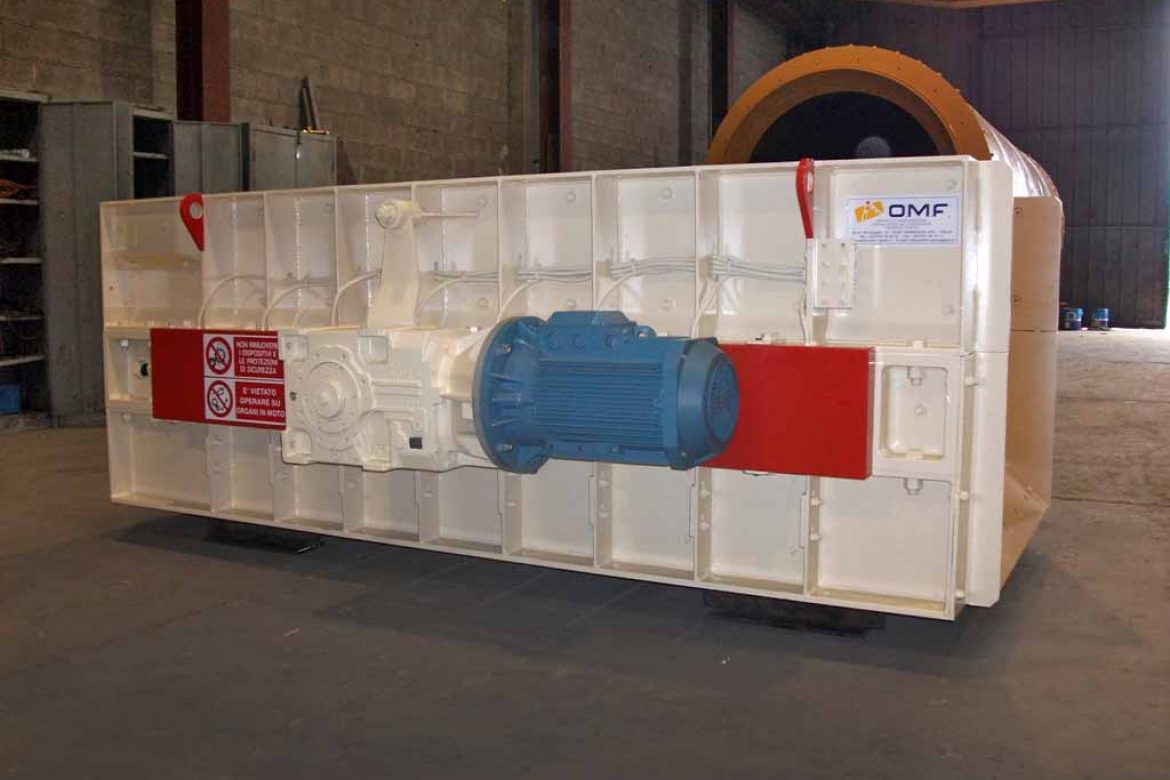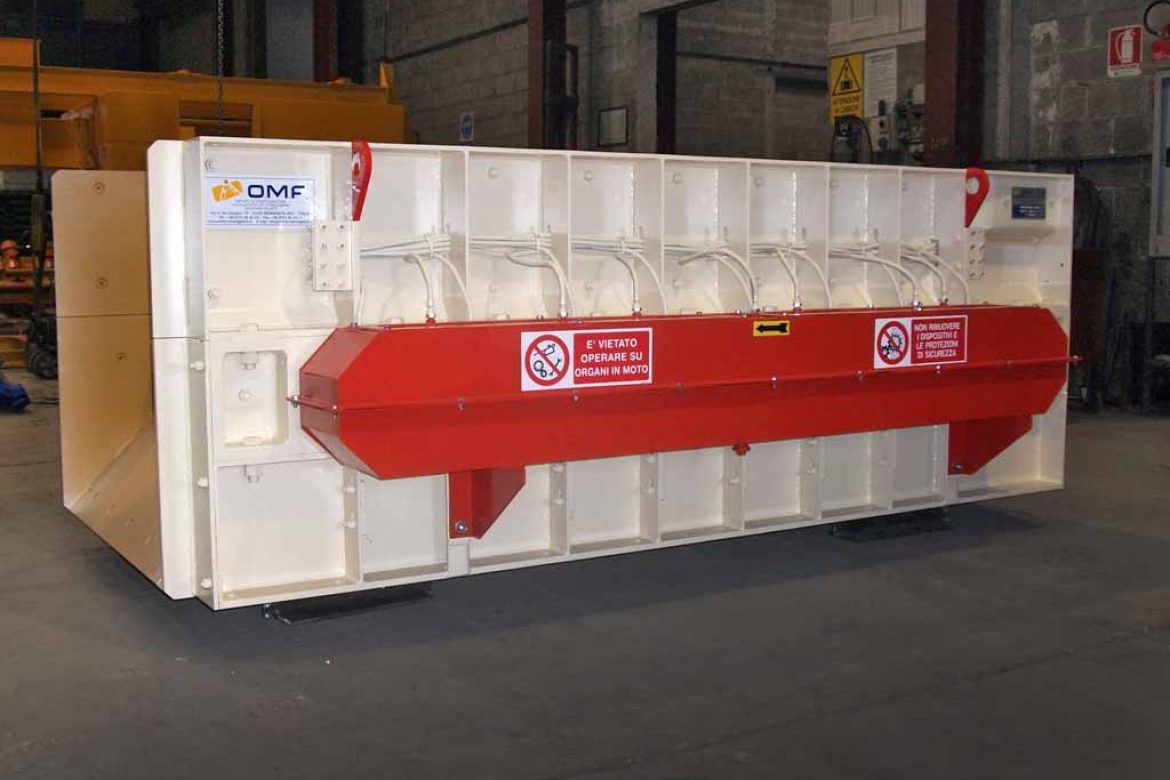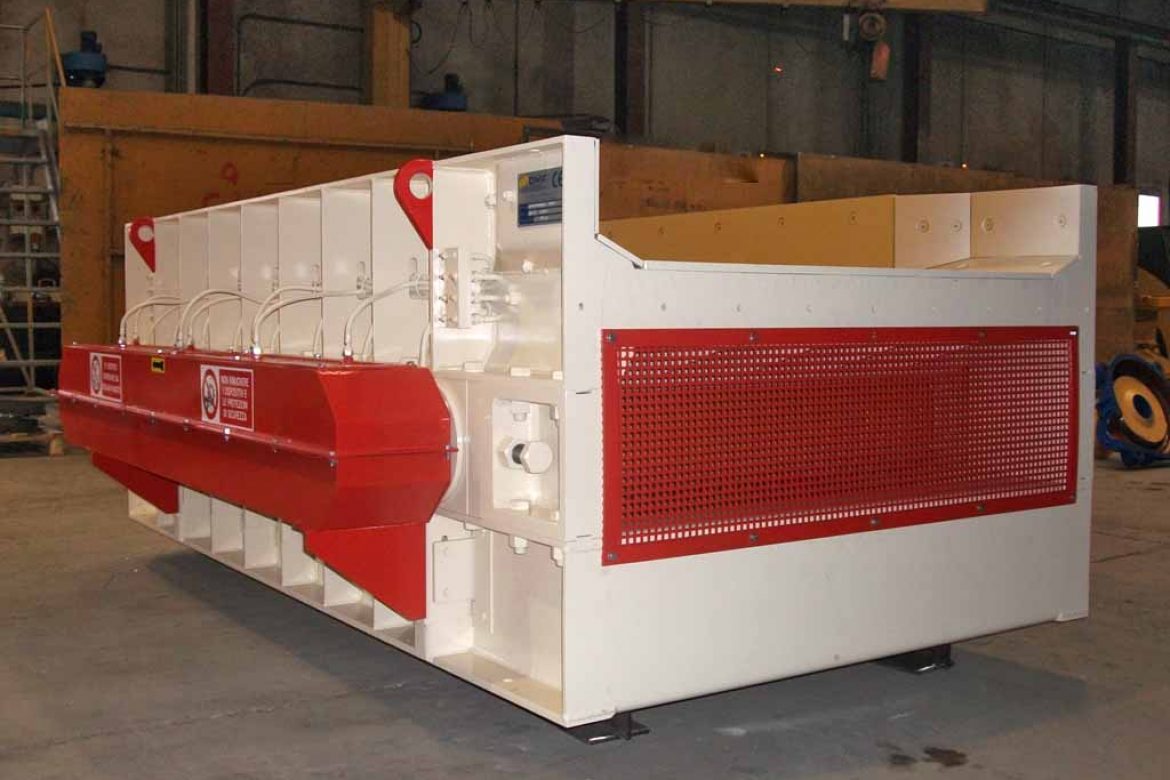 The WOB series grizzly wobblers consist of a frame, onto which are fixed the roller-holder shafts supported with grease lubricated bearings. The machine has interchangeable armours in case of wear. The lubrication of the bearings is facilitated by the installation of grease nipples outside the frame that are easily accessible. The transmission is driven by an electric motor, a reduction gear unit and a series of chains with oil bath lubrication.
Grooved rollers are mounted opposite one another to create openings that form a kind of grid for the passage of waste material.
The particular shape of the rollers on the surface of the machine causes a rocking motion that allows the material to clean the rollers. The material, thanks to the rocking motion of the machine undergoes a pre-screening.
The WOB series grizzly wobblers are very sturdy machines, built to work in extremely heavy conditions. They are recommended for pre-screening and cleaning of dirty material with a high content of clay, with a high degree of humidity and to support large sized material.